LIQUID PROTECT disinfectant wipes for hands and surfaces clean and disinfect particularly quickly and reliably. Skin-friendly and gentle on materials for simple hygienic cleanliness. Practical to use with a pleasantly fresh scent. With antimicrobial effect for the effective inactivation of viruses, bacteria, yeasts and fungi.
The LIQUID PROTECT disinfectant wipes are ideal for disinfecting sensitive surfaces, such as smartphone, tablet, display, keyboard, your workplace or your reception desk.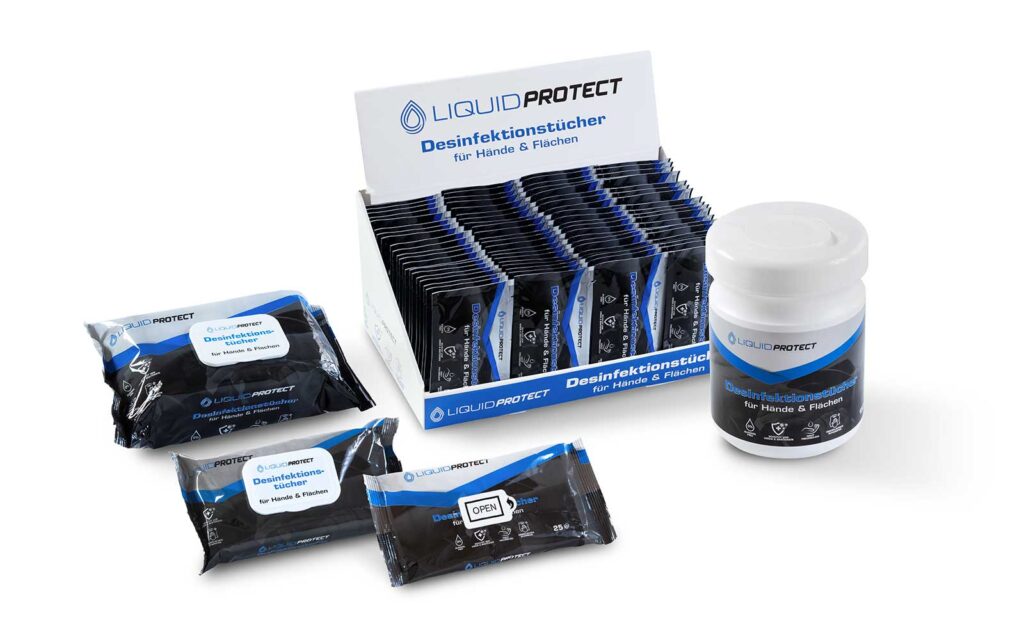 Application areas

Workplace

Schools

Catering

Hotels

Hairdressers

Healthcare
Application automotive – vehicle disinfection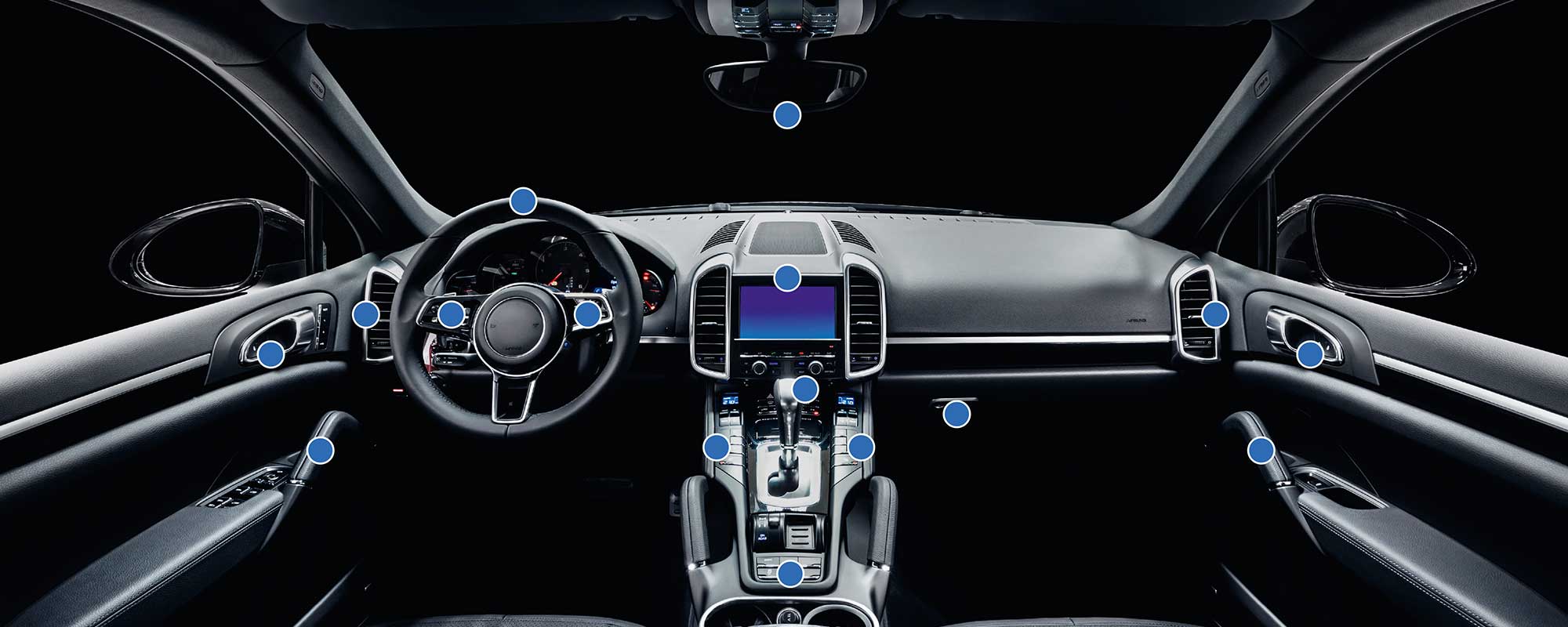 Recommended disinfection points in the vehicle interior
The LIQUID PROTECT disinfectant wipes are ideal for vehicle disinfection thanks to their gentle disinfection effect. Ideal on sensitive surfaces, for wiping disinfection outside and inside, both when the vehicle is accepted (pre-disinfection) and when it is returned (subsequent disinfection), for all service work on the vehicle.
Use the LIQUID PROTECT disinfection wipes to disinfect the vehicle after each contact. For example, before the vehicle is handed over, after a service, for your customer acceptance area and your new vehicle exhibition.
Products