rPET: Recycled plastic with a sustainable added value
Our contribution to conserving resources
Because the conservation of natural resources and climate protection are becoming more and more important in the automotive sector as well, we deliberately rely on rPET materials for selected products. rPET generally stands for recycled PET. More specifically, this is based at Serwo on used plastic bottles, which are returned to the material cycle shredded and melted and thus meaningfully reused.
Instead of the term "recycling," we also like to speak of "upcycling," i.e. material upgrading, because in this process, waste products are converted into a starting material for completely new products. Because significantly less oil has to be processed into polymers in contrast to conventional processes, the use of rPET saves a lot of valuable energy.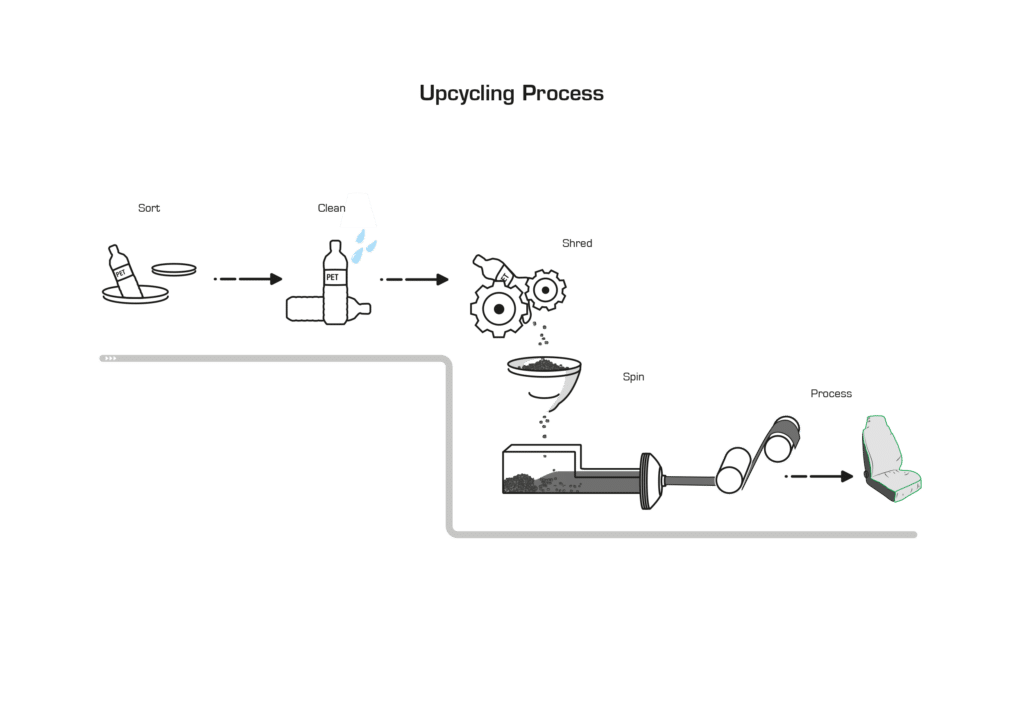 For a smaller carbon footprint
This results in around five times fewer CO2 emissions. Moreover, fewer natural raw materials are required and the amount of waste is sustainably reduced. For this reason, it is to be welcomed in the interests of sustainability if the proportion of rPET continues to increase.
The added value of rPET is also plain to see when it comes to the product properties: The products made from this raw material are reusable, washable, universally usable, water-impermeable and suitable for dryers.
At Serwo, you can experience this for example with the Ecoprotect product line, which is used in the interiors of cars. It offers effective protection against water, oil and dirt.
rPET in use at Serwo
Our Ecoprotect 4 in 1 Set includes a whole range of high-quality products based on rPET. This includes seat covers as well as footwell, steering wheel and gear knob protectors.
So the next time you hold a water bottle in your hands, remember: This is a valuable material for various exciting applications and should definitely be returned to the material cycle. And in the best case scenario, it becomes a high-quality Serwo product to protect the interior of your vehicle!
Talk to us about the use of rPET to learn more!
Categorised in: Serwo explains